Openserve Fibre Coverage Map
Openserve provides an outstanding fibre coverage map with excellent navigation and a few handy filters – like business vs. residential fibre and various fibre speeds.
Openserve provides one of the most user-friendly fibre coverage maps. There are lots to like about it. It works a bit like Google Maps. You can see the areas that are covered by fibre (already in the network), areas that are planned and in the pipeline for development and areas where you are able to pre-order fibre. Bear in mind that when we talk about Openserve, we're talking about Telkom. That might send off different signals for South Africans, but Openserve is a robust fibre network – the most extensive in the country. You can find out more about Openserve fibre deals here.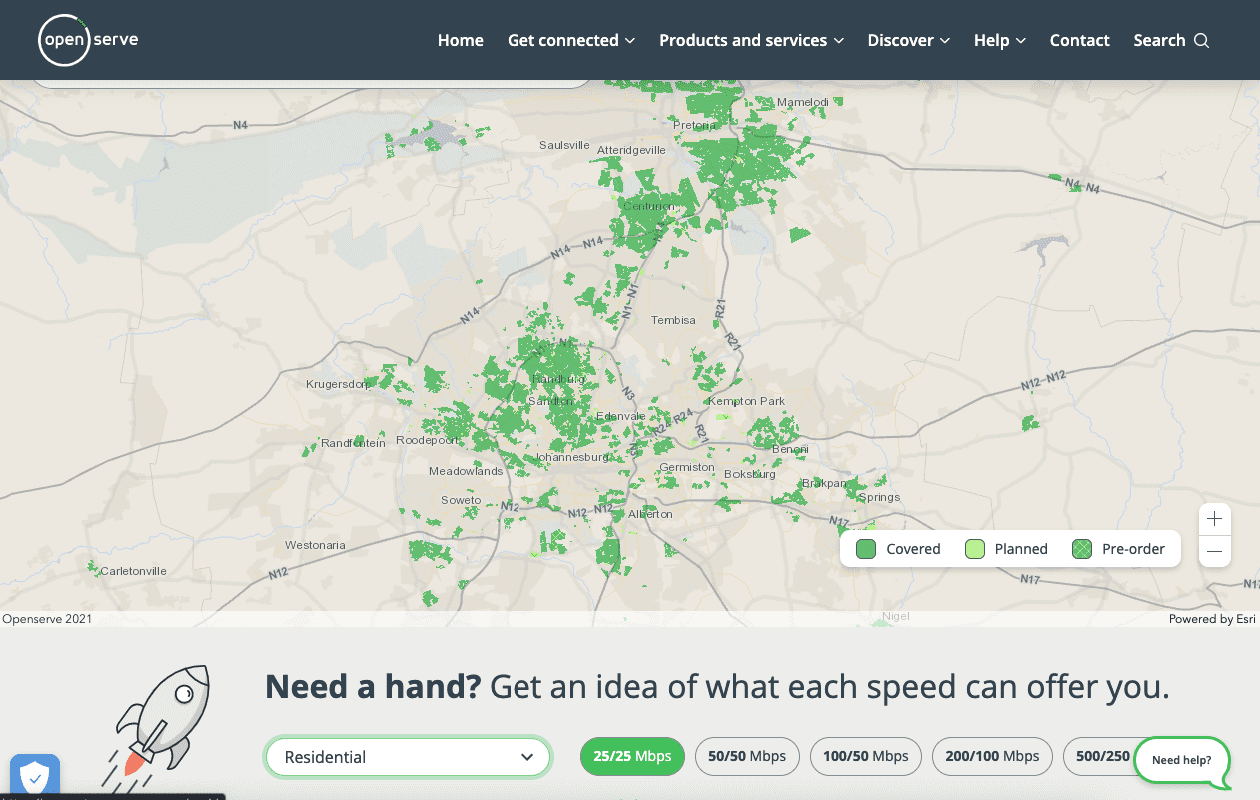 Openserve Fibre Coverage in Cape Town