Looking For Fibre Internet In The Pinelands, Cape Town Area? It Differs from Network To Network. This is A Quick Guide To The Best Fibre Deals In Pinelands, CapeTown.
What Fibre Networks Are In The Pinelands Area?
Open Serve In the Pinelands, Cape Town Area 
It's important to know the fibre networks in your area. The available networks will restrict your final choice of fibre packages. There are several networks that don't currently operate in Pinelands including Vuma and others. The main fibre providers do operate are Openserve and Frogfoot. Also, some networks like Octotel are still in development on the fringes of Pinelands and Ndabeni.
Open Serve Fibre In Pinelands, Cape Town
Open Serve In the Pinelands, Cape Town Area 
The Openserve Network covers large parts of the Pinelands area. From the M16 Junction into Pinelands, it covers the full M16/M17 perimeter from the top to the end of Forest Drive. Whether you're close to the Pinelands High School, The Visa Nova Secondary School Vincent Pallotti Hospital you should have Openserve coverage. You can Explore their set of Fibre to Homepage packages below. We also highly recommend reviewing WebAfrica as one of the best service providers of the open serve network.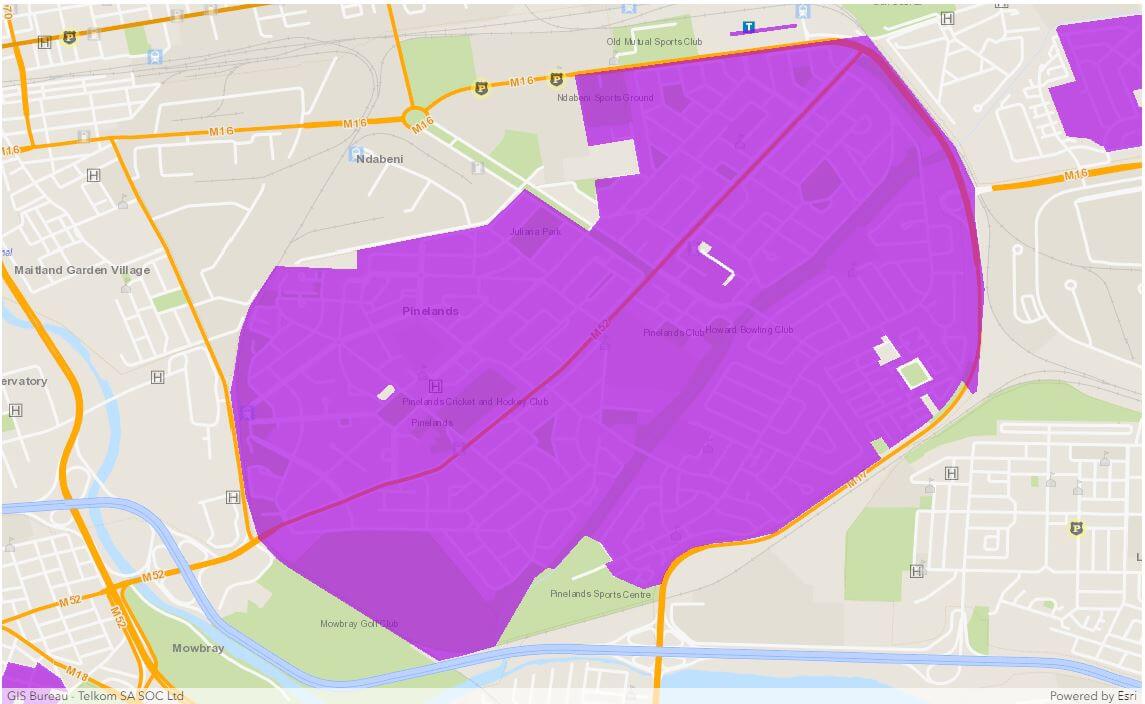 Once you know the providers in your area it's time to choose a an internet service provider (ISP)
Sed porttitor lectus nibh. Curabitur arcu erat, accumsan id imperdiet et, po
How Fast Are Fibre Networks In Pinelands?
Download a 5GB HD Movie in ~ 1 hr 8 min
5 GB HD Movie Download - 36 minutes
5 GB HD Movie Download - 18 minutes
5 GB HD Movie Download - 7 minutes
Why Switch To Fibre?
There are many good reasons to switch to fibre, but here's a few.
Whether you're a fan of racing games or shoot 'em ups – from Xbox to SA Gamer Fibre is the best way to experience your favourite game platforms with minimal lag times.
Enjoy speeds that making using streaming services easy. Streaming with Netflix, Showmax, Amazon Prime, Google Play Movies, DSTV Now and iTune Movies etc won't be a problem with a good Fibre connection. That goes for music or online gaming or whatever else you find useful with a good internet connection. Say goodbye to slow load speeds!
Fibre is still being installed across the country, however, it is now available in all the provinces in South Africa with new locations being added all the time. To check if you can get Fibre you can click on the check coverage button above.
Get The Speeds You Want at the Price You Want
Get Fast Fibre Internet