Top Vodacom Fibre Packages 2023
Get Vodacom uncapped fibre deals starting at R539 per month. This entry-level package is ideal for budget-conscious users who still want quality and reliability in their fibre connection.

Vodacom Fibre Packages – What's on Offer?
The deals commence at an introductory price of R99 for the first month. Vodacom provides a selection of speeds to suit different online activities, ranging from basic browsing to high-definition streaming and gaming:
20/10 Mbps Download/Upload Speed
20/20 Mbps Download/Upload Speed
50/25 Mbps Download/Upload Speed
50/50 Mbps Download/Upload Speed
100/100 Mbps Download/Upload Speed
200/200 Mbps Download/Upload Speed
Vodacom fibre prices increase with speed, starting from R699/month for 50 Mbps and scaling up to R1599/month for the 1000 Mbps package.
Which Vodacom Fibre Plan Is Right For You?
5GB HD Movie Download - 37 min
7 GB HD Movie Download - 18-19 minutes
Up to 25 Connected Devices
7 GB HD Movie Download - 9 .5 minutes
Up to 50 Connected Devices
7 GB HD Movie Download - 4.7 minutes
A Short History of Vodacom Fibre
Here's a short history of Vodacom – the phone company that became a fibre company. This fun video takes us from 1993 when Vodacom started out as a new cellular network all the way up to current day where they are leading fibre network.
Not Getting the Speed You Want?
Check out these great fibre deals to boost the speed of your internet connection.
Vodacom's 3rd Party Network Providers
Vodacom, like many other telecommunication companies, operates in an Open Access Network environment. This means that the infrastructure (like the fibre cables, and other hardware) is installed and owned by one company, which then allows different service providers to use this network to deliver their services to the end customer. Think of these providers as the owners of the "highways" that data travels on. Companies like Vodacom then use these "highways" to deliver their services straight to you. This setup allows Vodacom to reach more customers without having to build all the infrastructure themselves, which can be very expensive.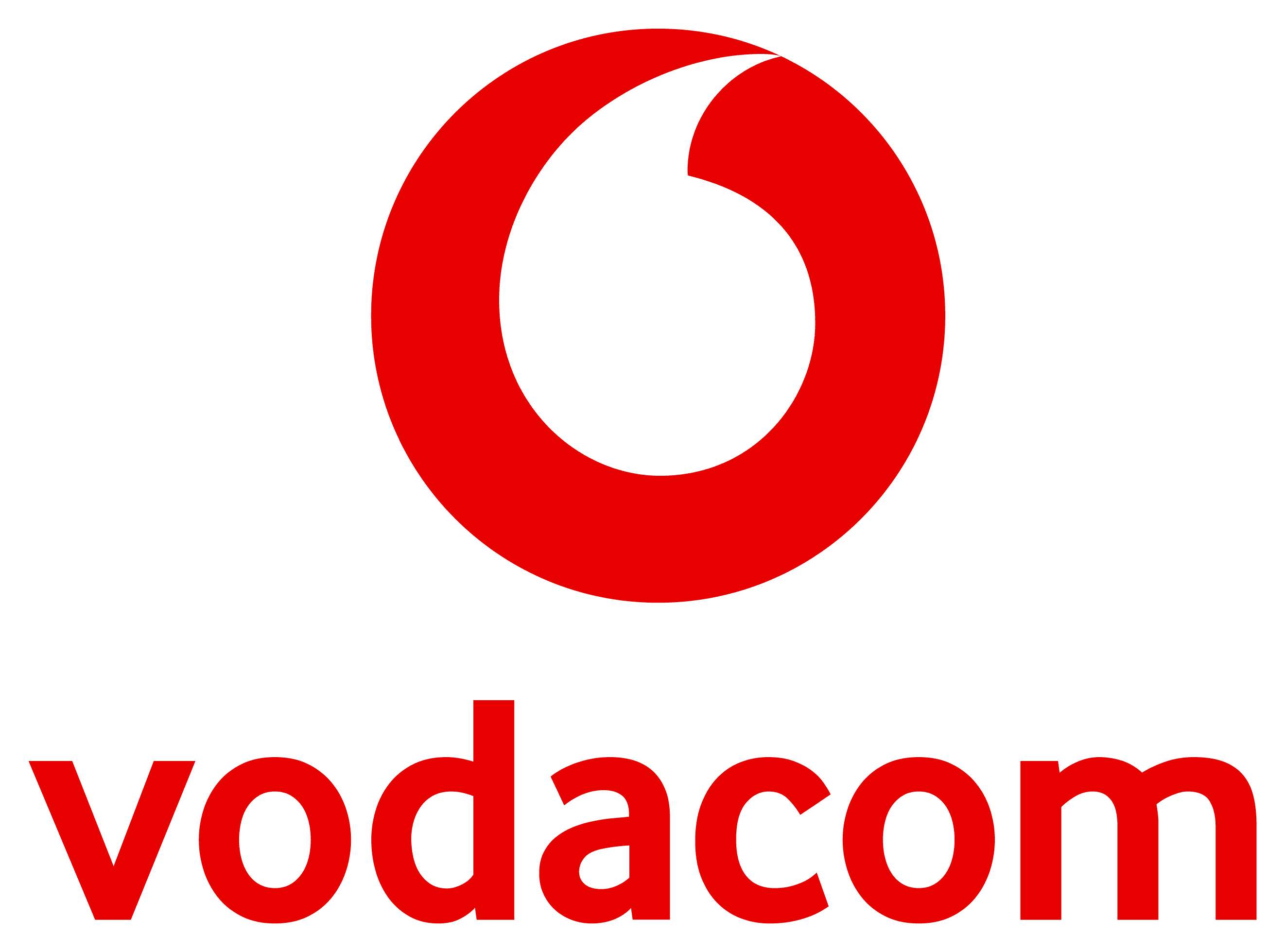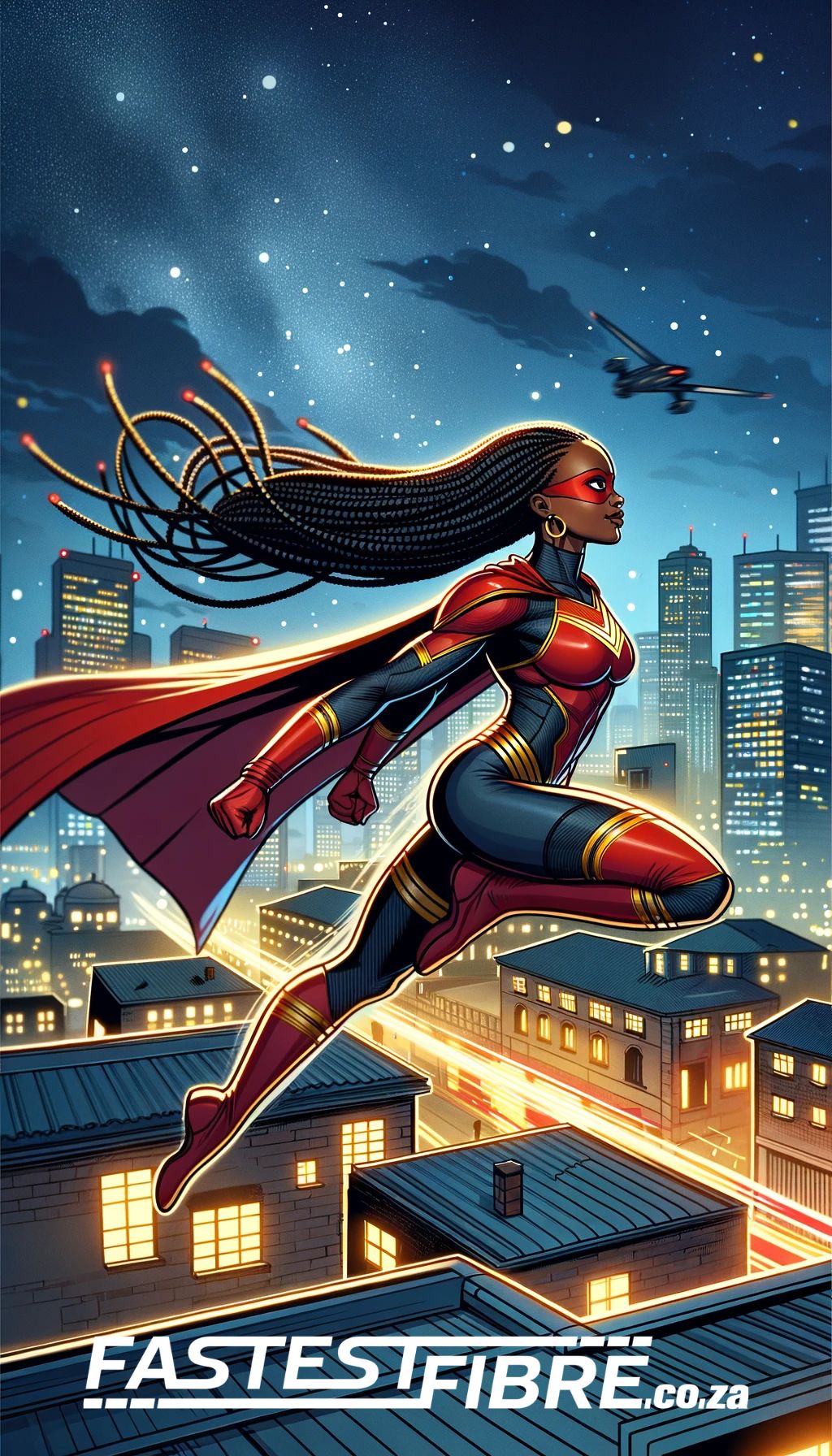 Dark Fibre Africa (DFA)
Vodacom Group's strategic acquisition of a significant stake in Community Investment Ventures Holdings' (CIVH) fibre assets, specifically in Dark Fibre Africa (DFA) and Vumatel, marks a substantial move to bolster its fibre business. By forming a new entity, InfraCo, and integrating the assets of DFA, Vumatel, and certain Vodacom-owned fibre assets, Vodacom aims to enhance its network infrastructure and reach. This investment aligns with its strategy to construct robust fixed and mobile networks through strategic partnerships across Africa, supporting economic recovery post-Covid and bridging the digital divide by facilitating affordable connectivity.
Why Choose Vodacom Fibre?
Whether for work, studies, or leisure, Vodacom Fibre is designed to meet these demands and more. Vodacom Fibre provides a set of ultra-fast and robust internet solutions that uses fibre to transfer data, allowing for lightning-fast download and upload speeds, high-quality streaming, seamless gaming, and uninterrupted video calls. Imagine getting all your tasks done without the constant worry of a lagging or unresponsive connection – that's the assurance Vodacom Fibre offers.
Choosing Vodacom Fibre translates to choosing a lifestyle of convenience, productivity, and entertainment. Not only does it provide superior internet performance, but it also offers a range of deals to cater to different user needs and budgets. Additionally, it includes the added benefit of a voice line, making communication easier and more cost-effective.
Vodacom is committed to its customers, providing free installation and activation, along with a complimentary router, taking the stress out of the transition process. With Vodacom Fibre, the focus is on providing a seamless, superior internet experience that enhances your digital lifestyle. No matter the task, Vodacom Fibre has got you covered.
Exploring Vodacom Fibre Deals
Vodacom Fibre presents several benefits that set it apart from other internet service providers. Apart from providing high-speed internet connectivity, Vodacom Fibre ensures a smooth user experience by including free installation and a fully insured, free-to-use router. They cover a substantial portion of your setup fee, making the initiation process affordable and stress-free. Additionally, they offer a unique advantage of 30 minutes of free talk time per month to any South African network, enhancing the overall value proposition.
Vodacom Fibre offers a variety of fibre packages designed to meet the unique needs of different customers. The fibre packages vary in their download and upload speeds, as well as their prices. For instance, the most affordable package is priced at R539 per month and provides a download speed of 20Mbps and an upload speed of 10Mbps. On the other hand, the highest package offers a download and upload speed of 200Mbps at a monthly cost of R949.
When it comes to choosing a fibre deal, consider your specific needs. What is your primary use of the internet? If you're into gaming or high-definition streaming, you may require a package with high download and upload speeds. If your usage is more casual, a lower-speed package might suffice. Also, consider the number of devices that will be connected to the internet at the same time, as more devices might require higher bandwidth.
It's important to take note of the once-off setup fee of R999 and a processing fee of R249. While these costs are associated with the administrative and delivery expenses, Vodacom provides a guarantee that your service will be activated within 21 business days, or a credit of R999 will be applied to your account.
Lastly, remember that a cancellation fee of R999 applies if you decide to terminate the service, underlining the importance of choosing the right package upfront. With Vodacom Fibre, the internet becomes more than just a service; it becomes a reliable partner in your digital lifestyle.
Installation and Activation of Vodacom Fibre
One of the key advantages of choosing Vodacom Fibre is the free installation and activation service it provides. This means that when you subscribe to a Vodacom Fibre package, professionals will come to your premises and set up your internet connection, ensuring that everything is functioning optimally. This service eliminates the need for you to worry about the complexities of setting up your internet connection, allowing you to enjoy a hassle-free start to your high-speed internet experience.
Another significant perk that Vodacom offers is a complimentary router with your fibre subscription. This router is not just any ordinary device; it's a high-quality, fully insured piece of hardware that is free to use and is designed to ensure optimal performance of your fibre connection. It provides a robust and stable connection, facilitating seamless data transfer across multiple devices simultaneously.
Having this router brings numerous benefits. Firstly, it allows you to establish a strong Wi-Fi network in your home or office, letting multiple devices connect to the internet without compromising on speed or performance. Secondly, the router is insured, meaning that in case of damage, theft, or lightning strike, it will be replaced free of charge, ensuring uninterrupted internet access. This feature adds a layer of security and convenience to your digital experience with Vodacom Fibre.
Benefits of Vodacom Fibre for Gaming, Downloads and Streaming
With an increasing number of activities shifting online, high-speed internet connectivity has become essential in today's digital era. Vodacom Fibre, with its superior broadband service, brings significant benefits for gaming, downloads, and streaming, offering users an exceptional digital experience.
For gamers, Vodacom Fibre is a great option. Games, especially those of the multiplayer genre, require quick response times and lag-free connectivity, and this is precisely what Vodacom Fibre delivers. Its high-speed internet ensures real-time responses, optimising the gaming experience by minimising latency issues that can interrupt gameplay. The ultra-fast speeds make downloading large games or updates a matter of minutes, not hours. This means no more long waits before you can start playing your favourite game's latest update.
For downloads and streaming, the importance of high-speed internet cannot be overstated. Whether you're downloading large files or streaming movies, music, or web series, Vodacom Fibre's lightning-fast speeds ensure an interruption-free experience. Enjoy high-definition video streaming without the frustration of buffering, and download your favourite albums, podcasts, or files in a fraction of the time it would take on standard connections.
With Vodacom Fibre, you can run multiple streams on different devices simultaneously, without affecting the overall speed or performance. This is especially beneficial in multi-person households where multiple devices are connected at the same time.
Managing your Vodacom Fibre Package
With Vodacom Fibre, managing your data plan has never been simpler. Whether your data needs increase due to a growing business or decrease due to changing circumstances, Vodacom provides the freedom to modify your Connected Home package as required.
Are you consuming more data than your current plan offers? No problem! Vodacom allows you to upgrade your plan free of charge at any point during your initial contract period. Simply contact the customer care team on 082 1904, and they'll guide you through the process.
On the other hand, if you find yourself needing less data, you can downgrade your existing package. Keep in mind, however, that this will incur a one-time fee. But remember, this change ensures you're only paying for what you need.
Now, what happens when you've depleted your Vodacom Fibre Broadband data bundle before the end of the month? No need to fret. Vodacom sends you 'low data remaining' and 'data depleted' notifications to help you manage your data usage better. If you've used up all your data, your service will be throttled to a slower speed. But you can immediately restore your speed by buying a Top-Up data bundle. These bundles are valid for 30 days from purchase, allowing you to keep browsing, streaming, and working without interruption. With Vodacom Fibre, you're always in control.
witching from conventional ADSL to Vodacom Fibre Broadband can significantly enhance your online experience, offering numerous advantages.
Vodacom Fibre vs Conventional ADSL: Why Make the Switch?
One of the primary issues with conventional ADSL internet access lies in its copper-based infrastructure. Susceptible to theft, corrosion, and attenuation, this form of connection also suffers from potential climate impacts leading to degradation of service. The result? An inconsistent, often slow internet connection that can't keep up with your demands.
Enter Vodacom Fibre Broadband. Using advanced fibre optic technology, Vodacom Fibre promises high-speed data transmission speeds. The beauty of fibre optic technology is its resistance to the problems plaguing copper-based systems. Fibre is far less prone to damage, service degradation, and speed fluctuations. This resilience ensures a faster, more stable, and robust internet connection, regardless of external conditions.
With Vodacom Fibre Broadband, you're investing in an internet service that can comfortably handle demanding online activities – from high-definition video streaming to intensive online gaming, seamless teleconferencing, and hefty data downloads. Plus, its superior reliability means less downtime and more productivity, whether you're working, studying, or simply enjoying your leisure time online.
Check Your Fibre Coverage
View Fibre Across South Africa