Top Vuma Fibre Packages from R399
Vuma fibre deals are available from a range of service providers across South Africa in 2023. Get Vuma fibre from R399 per month.
Vuma Fibre Deals
Joint winner of the 2021 MyBroadband Awards,  Vuma is a great choice to go with. Our own research shows that the 3 most popular Vuma Fibre Deals:
 🚀 20 Mbps ⬇️ 10 Mbps ⬆️ Price: R399.00 /month
 🚀 40 Mbps ⬇️ 10 Mbps ⬆️ Price: R529.00 /month
 🚀 100 Mbps ⬇️ 50 Mbps ⬆️ Price: R799.00 /month
Vuma Fibre is a leading provider of high-speed fibre broadband services in South Africa with a 36% share of the FTTH (Fibre to the home) market. Established in 2014, it now offers fast and reliable internet connectivity to residential and commercial customers, enabling them to stay connected, enhance their home or work environment, and improve their overall quality of life.
Winner of the MyBroadband Best Fixed Broadband Provider of the Year award, as well as multiple other ICT accolades, Vumatel has rapidly emerged as one of South Africa's leading broadband providers. As their presence expands across the nation, Vumatel's coverage has reached unprecedented levels, enabling a larger number of South Africans to access top-notch fibre broadband.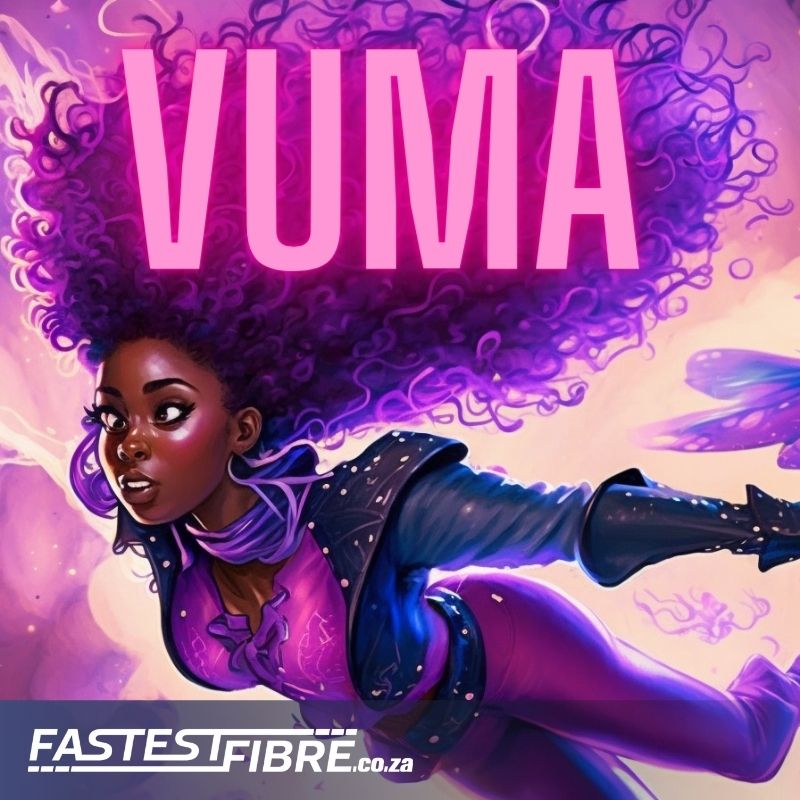 Compare Vuma Fibre Deals
Here full list ofthe latest fibre deals from Vuma. Use the filters to select each Vuma ISP. We've included a price per MBPS unit (the price per month of the package divided by the download speed) which is a rough indicator of value for money across different packages. Note you'll need to check the T&Cs and additional fees of each ISP. Connection and cancellation fees vary considerably across IPS and fibre packages. As a baseline, we've included a link to "compare" all deals against WebAfrica's fibre options. You might want to look at some other ISP's too. Good luck with your search! 
Webafrica Fibre Deals – Top Pick
Webafrica has some super cheap Vuma fibre deals on offer. Like-for-like the 50/50 Mbps deal is R639 cheaper per month than the same speed band offered by RSAWeb. Double your speed to 100/100 and Webafrica for R819 per month and again with the 200/200 deal for just R100 extra.
Vumatel FTTH 25/25 Mbps Uncapped
50 ⬇ Mbps / ⬆50 Mbps
Speed: 50 Mbps down, 50 Mbps up

Price: R639 per month

Fully insured, free-to-use router

SLA Promise: 14 days or R999 credited to your account
Inclusions: Free setup worth R2699

Extras: Fully insured, Free-to-use Router

Free Phone Calls – 30 min/month
Vumatel FTTH 100/100Mbps Uncapped
Vumatel FTTH 100/100Mbps Uncapped
Speed: 100 Mbps down, 100 Mbps up

Price: R819 per month

SLA Promise: 14 days or R999 credited to your account

Inclusions: Free setup worth R2699

Extras: Fully insured, Free-to-use Router

Free Phone Calls – 30 min/month
Vumatel FTTH 200/200 Mbps Uncapped
200 ⬇ Mbps / ⬆200 Mbps
Speed: 200 Mbps down, 200 Mbps up

Price: R919 per month

Fully insured, free-to-use router

SLA Promise: 14 days or R999 credited to your account
Inclusions: Free setup worth R2699

Extras: Fully insured, Free-to-use Router

Free Phone Calls – 30 min/month
RSAWeb Fibre Deals – Top Pick
RSAWeb provides some great high-speed Vuma deals below. However, on the whole, there are cheaper Vuma deals available so make sure you compare prices.
Vumatel FTTH 25/25 Mbps Uncapped
50 ⬇ Mbps / ⬆50 Mbps
Speed: 25 Mbps down, 25 Mbps up

Price: R449 per month, no sign-up fee

Inclusions: FREE Installation, FREE Router*

Extras: Free-to-use Router, 50% off mini-UPS

Uncapped fibre internet package
Vumatel FTTH 100/100Mbps Uncapped
Vumatel FTTH 100/100Mbps Uncapped
Speed: 25 Mbps down, 25 Mbps up

Price: R449 per month, no sign-up fee

Inclusions: FREE Installation, FREE Router*

Extras: Free-to-use Router, 50% off mini-UPS
Vumatel FTTH 200/200 Mbps Uncapped
200 ⬇ Mbps / ⬆200 Mbps
Speed: 200 Mbps down, 200 Mbps up

Price: R1,085 per month, no sign-up fee

Inclusions: FREE Installation, FREE Router*

Extras: Free-to-use Router, 50% off mini-UPS

Uncapped fibre internet package
What are the Best Vuma Fibre Deals for 2023?
We've pulled together some of the best Vuma Fibre Deals in 2023 into a short video below.
1. You are always in touch:
With Vuma Fibre, you can connect with friends and family on-demand, from the comfort of your home. The fast and stable internet connection ensures that you can make video calls, send messages, and share photos or videos with ease, creating a seamless communication experience with your loved ones.
2. Create a smart home:
Vuma Fibre allows you to connect multiple devices and products to create a smart lifestyle at home. With a high-speed internet connection, you can enable smart home automation, control lighting and appliances, stream music and movies, and play online games without any lag. This not only enhances your living experience but also saves energy and reduces costs.
3. Your home and family are secure:
Utilising Vuma Fibre's reliable internet connectivity, you can implement innovative and smart security solutions to keep your family safe. This includes installing surveillance cameras, smart doorbells, and alarm systems that can be monitored and controlled remotely through your smartphone or computer. This added layer of security provides peace of mind and protection for your loved ones.
4. Increase the value of your property:
Fast and reliable internet connectivity has become a crucial aspect of modern living. By installing Vuma Fibre in your home, you add value to your property as potential buyers or renters consider high-speed internet access a significant factor when searching for a new home. Additionally, a well-connected home is more attractive to commercial tenants, increasing the overall value of your property.
How Vuma Fibre Works
VUMA Fibre is a great choice for individuals, communities and businesses looking for super-fast internet connectivity. Vuma fibre network has a unique approach to ensure a seamless experience with lightning-fast speeds. Following their manual, here's how VUMA Fibre works:
Community Partnerships: VUMA Fibre collaborates with local residents and their communities. Their goal is to connect neighbourhoods and every home within that neighbourhood. Essentially it's about getting a critical mass together and ensuring everyone has access to high-speed internet.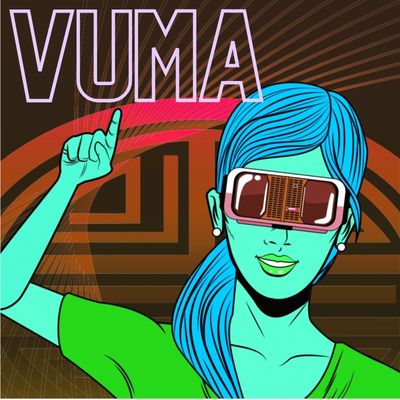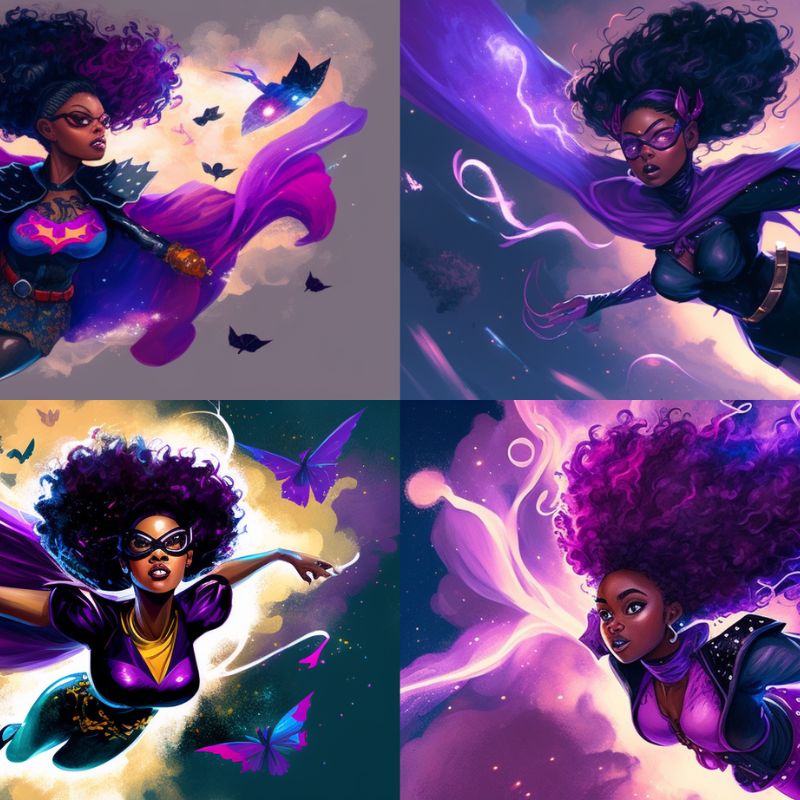 Vuma Fibrehoods
Fibrehood Selection: In coordination with the community, VUMA installs fibre optic cables in selected neighbourhoods. They work together with residents to provide customised solutions, ideally tailored to the specific needs of each community.
High-Speed Connectivity: VUMA Fibre offers super-fast internet speeds, right up to 1 GPBS. Their high-speed fibre ensures smooth streaming, fast downloads, and seamless online collaboration, all in aid of that state-of-the-art digital lifestyle.
Open Access Network: With VUMA, users can choose from a variety of providers and services for data, IPTV, and VOIP services. Vuma's open-access network encourages competition and innovation among service providers, leading to more choices, better pricing, and improved quality for end-users.
Installation: Once the community has expressed interest, VUMA Fibre begins the process of laying fibre optic cables throughout the neighbourhood. Vuma technicians work to minimise disruption and complete the installation as quickly as possible.
Connection: After installation, residents can sign up for services from their preferred providers. VUMA Fibre then connects individual homes to the network, enabling users to experience the benefits of high-speed open access fibre.
How to Find The Best Vuma Fibre Packages
Vuma fibre is not available in all parts of the country so it's important to check your coverage first.
If Vuma Fibre is available in your area the next step is choosing an ISP provider that suits you. We highly recommend WebAfrica
There's loads of Vumatel fibre deals to choose from, with deals starting R399. There's lots to choose from. You can find a short list below.
About Vuma and Vumatel Fibre
Vumatel is an authorised infrastructure service provider in South Africa that builds fibre-to-the-home networks all throughout the country. Community Investment Ventures Holdings Pty. Ltd. is Vumatel's parent company. Vuma Fibre is a major FTTH service provider in South Africa.
Cape Town, Johannesburg, Pretoria, and Durban are just a few of the major cities that have Vumatel service (see our section on fibre coverage maps). Vumatel offers speeds of up to 1000 Mbps upload and 250 Mbps download on their fibre optic connections. You may always increase your speed from the starting 20 Mbps. Installation might take a few days up to two weeks, and there is a one-time charge involved. Most internet service providers do not impose any kind of fair use policy (FUP) on Vuma plans.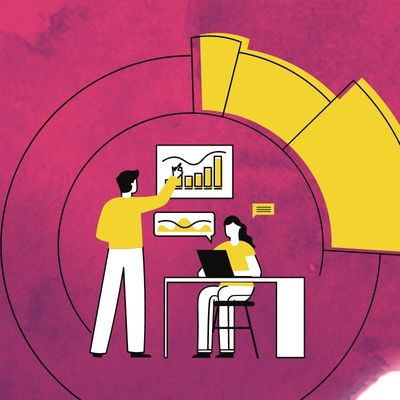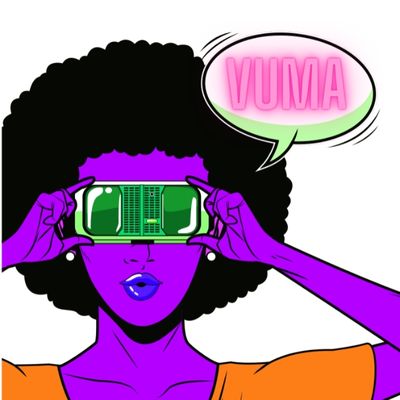 Vuma Future Gazing
Vuma envision a future in which everyone is connected as we become more dependent on technology and the internet to go about our daily lives and enjoy streaming platforms and online content from the comfort of our own homes. Accessible fibre is the foundation upon which we want to create a more interconnected country. 
To check if Vuma is available in your area click here. If it's not in you area, can also put forward and application. We've written a page with guidance on how to get Vuma fibre in your area.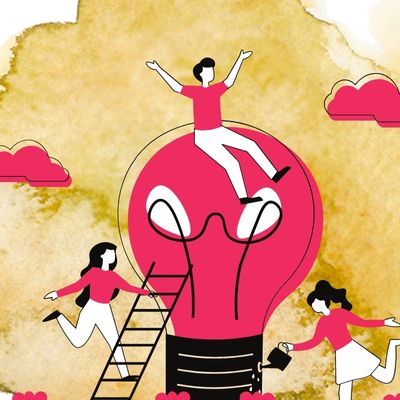 Top 10 Reasons for Using Vuma Fibre
Deals from leading fibre networks are worth considering. Note that the network availability differs by location so you'll first need to check the networks available in your area
1. Cost-effective Solution
Fibre internet is more economical than conventional connectivity methods (see our cheapest fibre deals page). A fixed ADSL line costs approximately R430 per month, providing less than 10 Mbps of speed. In contrast, with  Vuma Fibre Reach you'll get 20 Mbps download and 10 upload uncapped streaming with WebAfrica for just R399 per month. Say goodbye to expensive data and slow internet speeds and hello to affordable, reliable fibre internet.
2. No Contract Required
Vuma Fibre Reach eliminates the need for long-term contracts. ISPs like Home Connect and offer a  month-to-month service that can be easily renewed, and there's no need to worry about termination fees. Additionally, a free router will be installed and activated at no cost. Payment options include Easypay and Payfast for your convenience.
3. Empowering Education & Work
Vuma Fibre Reach enables numerous opportunities for education and employment. Job hunting, for example, becomes more accessible online, and individuals can enhance their skills using various resources. 
4. Stay Connected
Vuma Fibre Reach ensures you're always in touch with friends and family, both near and far, 24/7, significantly reducing data costs. The only time you'll need data is for occasional out-of-home activities, such as sending a WhatsApp message.
5. Continuous Entertainment
With Vuma Fibre Reach, entertainment options like Netflix, Showmax, YouTube, music streaming, live sports streaming, and social media are always available. Gone are the days of waiting for your favourite TV show; watch what you want, when you want, all day long.
6. Enhanced Productivity
With high-speed fibre connectivity, you'll notice a significant boost in productivity, as tasks that once took hours can be completed in minutes. Say goodbye to buffering, long download times, and interrupted video conferences, and enjoy seamless online experiences that enhance both work and leisure activities.
7. Future-proof Technology
Fibre internet is a future-proof technology that can easily adapt to increased data demands and new technological advancements. Vuma Fibre Reach ensures that you stay ahead of the curve, enabling you to utilise the latest innovations without worrying about outdated infrastructure.
8. Improved Security
Fibre technology offers increased security compared to traditional internet connections. Due to its physical nature, fibre is more resistant to hacking attempts and interference, protecting your sensitive data and online activities from cyber threats.
9. Eco-friendly Option
Fibre internet is an eco-friendly choice, as it consumes less energy than traditional copper-based connections. By choosing Vuma Fibre Reach, you are contributing to a greener, more sustainable future for our planet.
10. Great Gaming Experience
Gamers will rejoice with Vuma Fibre has low latency and swift speeds. Online gaming becomes a dream with reduced lag, enabling you to enjoy smooth gameplay, even in high-demand, competitive environments.
Vuma Reach Fibre
Vuma Reach is an open-access fibre network that connects your home to fast and affordable internet. Currently, Vuma Reach covers several areas including Retreat, Vosloorus, Soweto, Tshwane, Grassy Park, and Blue Downs. The Fibre network offers high-speed internet with download speeds of 20Mbps and upload speeds of 10Mbps, making it ideal for streaming HD content.
One of the key advantages of the Vuma Reach network is its open-access nature, which means that multiple Internet Service Providers (ISPs) can offer their services over the network. This competition among ISP's results in better pricing and service offerings for customers, giving them the freedom to choose a plan that best suits their needs.
With Vuma Reach, customers can enjoy fast, reliable internet connectivity for a variety of uses, from streaming HD content to video conferencing and online gaming. The network is designed to meet the growing demand for high-speed internet in South Africa and is constantly expanding its coverage area.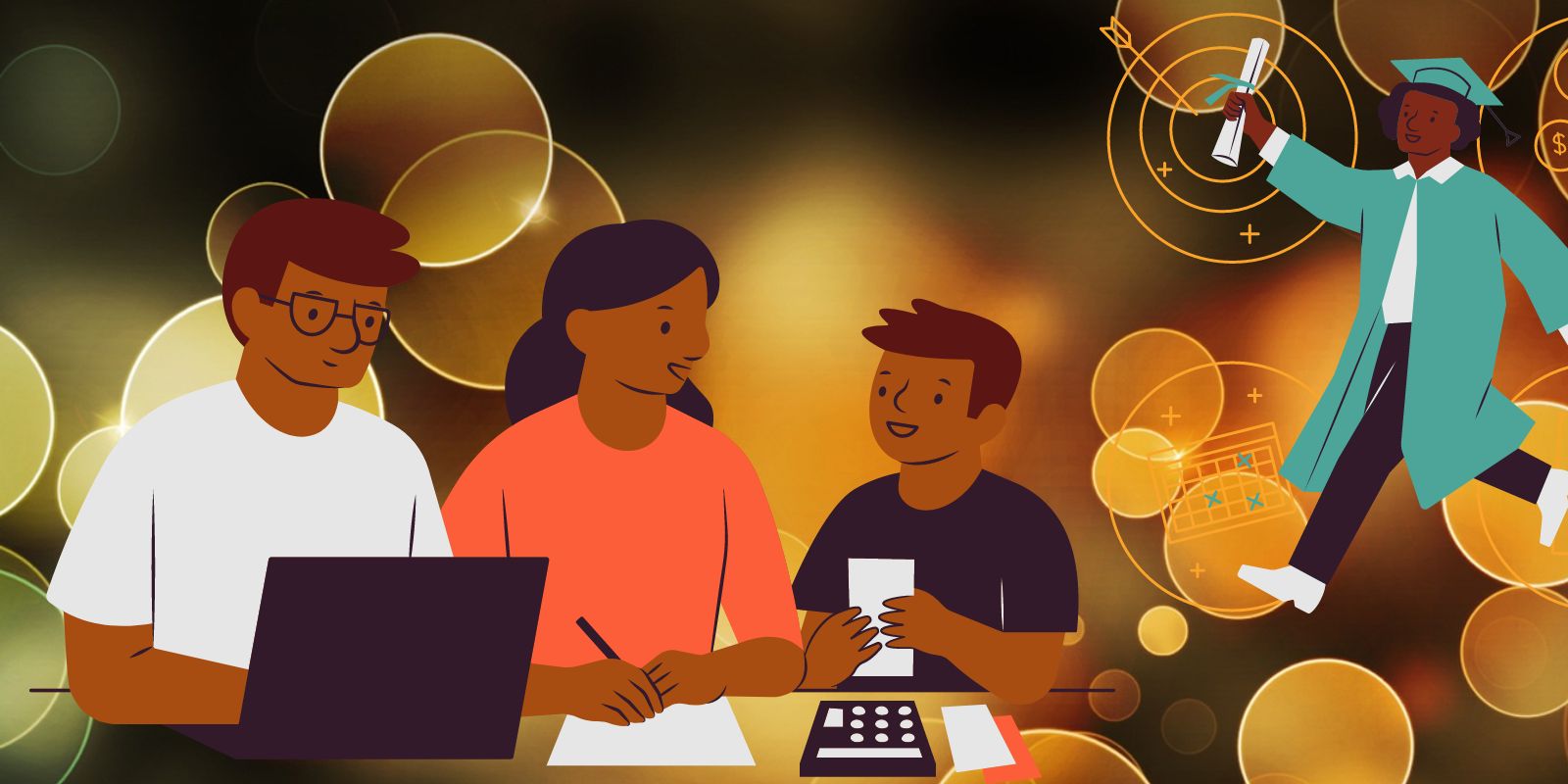 Vuma Provides Free 1 Gbps Fibre to Schools
We think this is very cool. In 2020 Vumatel announced it will provide free, uncapped open access fibre to every school its teams pass as they roll out the service in Johannesburg. The offer is for 1 Gbit/s of connectivity, and schools can choose between Cell C, Cool Ideas and Vox Telecoms as their actual connectivity providers – is that cool or what?! Headmasters and parents of trial schools, which included Greenside High, Hoërskool Linden and Parkhurst Primary, have raved about the initiative, according to Vumatel. The firm plans to connect around 80 schools before the end of 2016, and CEO Niel Schoeman said he hoped rivals would follow suit.
To date, Vuma has partnered with ISPs to connect over 670 schools along its existing fibre deployment route to a free 1Gbps fibre line. This is part of its Fibre to Schools program which provides fast, reliable internet access to schools, allowing students and educators to access up-to-date and accurate online learning resources. With fibre connectivity, learners can access engaging and interactive learning materials, while educators can prepare teaching material based on the latest and most effective teaching principles. Fibre also streamlines internal processes, such as grading and record-keeping, allowing teachers to monitor each student's progress more effectively.
The initiative was launched in 2015, and Vuma considers it a responsibility to help where it can, saying "Because we can, we must", which guides all of its business decisions. The digitisation of South Africa's school curriculum is a major priority, and with the Fibre to Schools program, Vuma hopes to provide fast, stable, and reliable internet connectivity to change the South African education landscape.
The benefits of having free fibre access in schools are not limited to education, as it will propel South Africa further into the digital era, preparing the youth for a world of work that is increasingly reliant on digital skills and knowledge. Parents and schools looking to find out more about Vuma's Fibre to Schools program and fibre deals can check the Vuma website and its fibre coverage map to find out whether fibre internet is currently available in their community.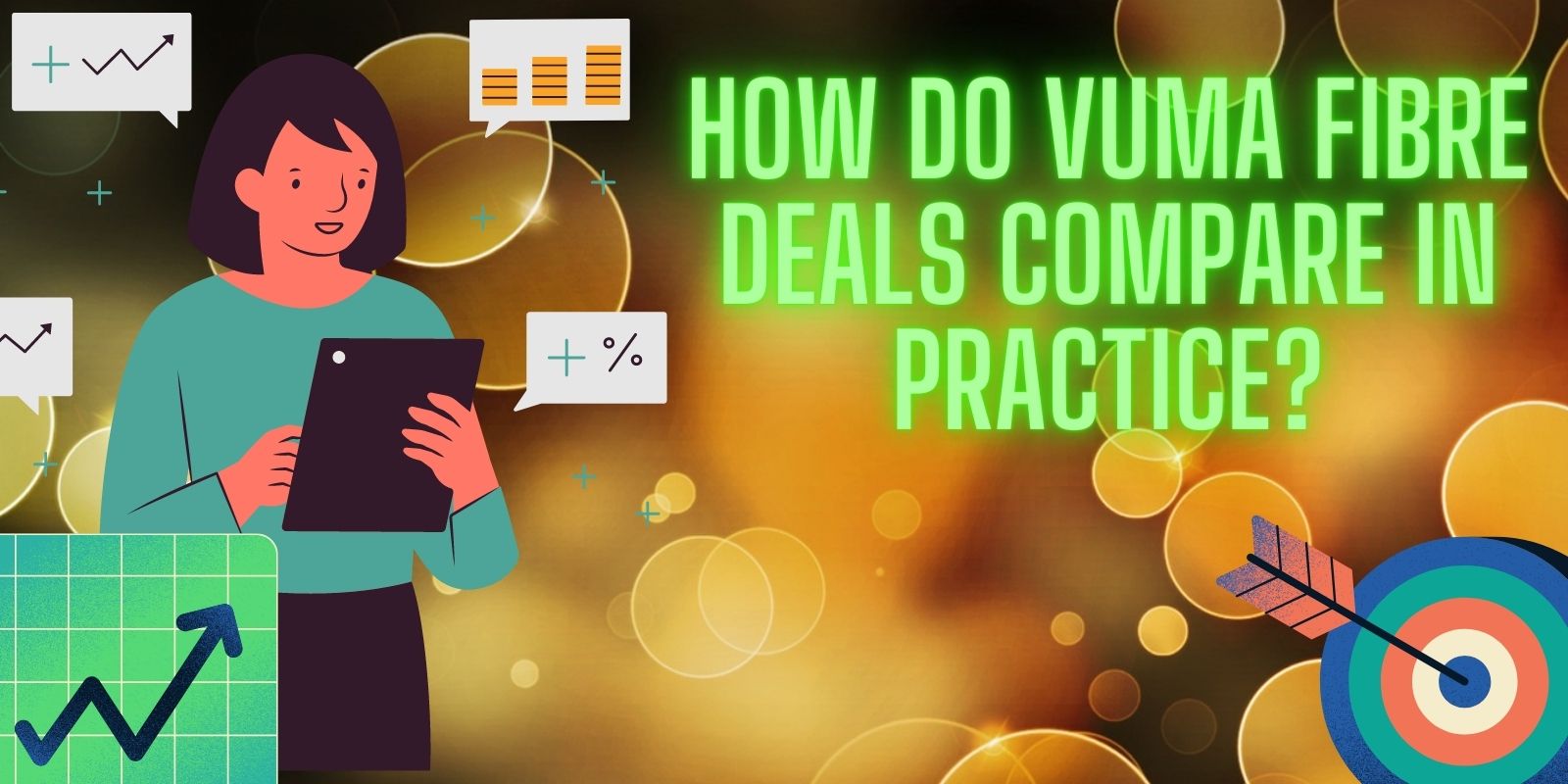 How Do Vuma Fibre Deals Compare in Practice?
Vuma Fibre 399 Per Month (Perfect For Zoom Calls and Streaming)
Streaming (1 device SD/HD)
Streaming video is possible in standard definition (SD) and high definition (HD) videos on platforms like YouTube, Netflix, and Amazon Prime Video. However, where problems come in is with more than one user. As more people use the same line you may encounter buffering issues if multiple devices are streaming simultaneously.
5GB HD Movie Download - 1 hr 8 min
Video conferencing (1-2 people)
This Vumatel fibre package would be ideal for a single person, or possibly a couple, using Teams, Zoom, Skype, Google Hangouts, Facetime etc. Microsoft suggests that need at least 4 Mpbs upload and 4 Mbps download to have a Teams call without running into buffering issues. Having two people on video calls would be stretching things a bit. The quality of the video usually modifies up and down according to bandwidth.
Very Light Gaming
Online gaming on consoles or PCs should be generally okay, but performance may suffer in games requiring fast reaction times or during large-scale multiplayer events.
Vuma Fibre R529 Per Month (Perfect for Media Streaming)
4-5 Connected Devices
The R529 plan can comfortably accommodate 5-6 connected devices at once, ensuring that everyone in the household enjoys fast and uninterrupted internet access. This multi-device capability makes it an ideal choice for modern families with numerous gadgets.
Streaming (1 Device in 4K)
While 50MB is recommended for uninterrupted streaming, it is possible to stream 4K content on one device with this package. The Vuma Fibre R529 plan allows you to enjoy the ultimate visual experience. The high-resolution streaming ensures that your favourite movies and TV shows come to life in stunning detail.
5 GB HD Movie Download - 36 minutes
For all movie lovers, there are no more waiting hours for your favourite HD movies to download. The R529 plan boasts an impressive 5 GB HD movie download time of just 36 minutes. You can enjoy the latest blockbuster hits without the hassle of long download times.
Video conferencing
The Vuma Fibre R529 plan is designed to support all popular video conferencing platforms, such as Teams, Zoom, Skype, Google Hangouts, and Facetime. The high upload speed ensures crystal-clear video and audio quality, making it perfect for remote work and online meetings.
Light Gaming
If you're running relatively low-bandwidth games on your Playstation or Xbox, the R529 plan has got you covered. Its reliable connectivity and fast download speeds enable you to engage in light gaming without any lag or buffering.
Vuma Fibre R599/Month * (A Balanced Streaming and VOIP Package)
50 Mbps Download
Experience lightning-fast connectivity with the Vuma Fibre 50 Mpbs download and 50 Mbps upload speeds for R599. These impressive speeds provide a seamless online experience, eliminating lag and buffering issues.
Streaming (1 Device in 4K)
A 50 Mbps connection is recommended for streaming 4K content. The recommended bandwidth for 4K streaming is around 50 Mbps per device, so with 50 Mbps, you can stream smoothly without significant buffering or lag.
5 GB HD Movie Download - 18 minutes
5 GB HD Movie Download – 18 minutes: A 50 Mbps connection will take approximately 18 minutes to download a 5 GB HD movie. However, it's important to remember that this is an approximation, and the actual download time may vary depending on various factors such as network congestion and the performance of the source server.
Video conferencing
Video Conferencing (Teams, Zoom, Skype, Google Hangouts, Facetime, etc.) on a 50 Mbps connection should be sufficient for smooth video conferencing on most platforms, even with multiple participants. Most video conferencing tools recommend a minimum of 1.5 – 3 Mbps for an HD video call, so a 50 Mbps connection should comfortably support these needs without significant disruptions.
Heavy Gaming
Heavy Gaming (High bandwidth games on Playstation and Xbox) using a 50 Mbps connection may be sufficient for online gaming, but the performance will vary depending on the specific game and number of simultaneous users. Most online games require a stable connection with low latency rather than high bandwidth. However, for downloading game updates and patches, which can be several gigabytes in size, a 50 Mbps connection can make the process faster and more convenient.
FAQ About Vuma Fibre Internet
We've put together a few considerations if you're looking at purchasing Openserve fibre.
The internet service provider (ISP) gets in touch with Openserve on behalf of the provider. If there's a problem with the network or infrastructure they send out a team of certified and experienced technicians to investigate and fix the problem.
They don't have a view of each customer on their system because they are a wholesale infrastructure provider to the internet service provider (ISP), so they rely on the data that the selected ISP gives to them. The quickest way to resolve a wide range of issues will always be to contact the ISP.
No! this is a completely separate option to a normal voice line
If you're actively streaming most of your music, movies, and series we recommend a 10Mbps (or higher) line to enjoy the likes of Netflix, Showmax, Amazon Prime and DSTV NOW without annoying buffering or lag times.
Find An Vuma Fibre Deal At that suits you
Get Fast Fibre Internet