Fibre Gaming is expanding rapidly across South Africa with consoles releasing new immersive games with bandwidth-hungry graphics. Find out exactly what you need with Fibre for Gaming 2023 round-up.
How To Find The Best Fibre ISP For Gaming
PC gaming has been around for decades but since the start of console gaming with the likes of
Playstation, Xbox and Nintendo the options for how people can get into gaming have skyrocketed.
In South Africa, there are estimates that there are 20 million people now playing games or even
online fibre gaming of some kind now and online gaming is only becoming bigger and better.
The one key thing one must think about is fibre for gaming because after all there online games have
become really demanding in their requirements so ADSL is becoming a thing of the past with Fibre
become available to more and more households in South Africa and it is getting rolled out at an ever
faster rate. Lockdown and Covid provided even more demand for these options so when thinking
about the options, one should think about what the best fibre ISP for gaming in South Africa would
be.
Speed test has released its Q2 report which shows who the best network providers are and thus the
best fibre isp for gaming would be. The fastest internet providers as pulled together by the speed
score which helps show the best overall download and upload speed of the ISP. In order below the
winner was Cool Ideas followed by Afrihost and Webafrica who are both known players in the
industry.
The video below does a terrific job of explaining the importance of latency, packet loss and jitter when it comes to gaming and the selection of fibre packages over ADSL.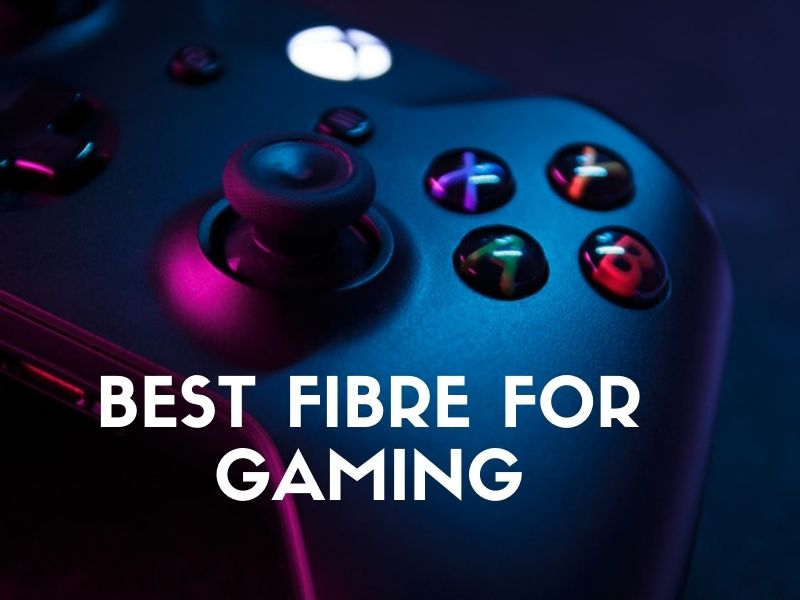 Fastest ISPs by Speed Score
Our Vote on the Best Gaming ISP
If we simply go by speed test results the best fibre isp for gaming in South Africa is Cool Ideas, Afrihost and Webafrica. Out of the three, the best deal would appear to be Webafrica because not only has it been good for fibre gaming but also that it is the cheapest out of the three. Cool Ideas comes close in terms of price but Webafrica beats it with some additional perks like 30/min of free phone calls each month, which granted isn't a big thing but these costs can add up over time.
Now that we've talked about fibre gaming and which the best fibre isp for gaming in South Africa is next would having a think about what sort of games to be playing has provided a helpful list of the best games online so it makes for interesting reading.
Find A Fibre Package Perfect for Gaming and Media Streaming
Save Up to 38% on Openserve
25 Mpbs Down / 10 Mbps Up
Save 38% on Openserve

Installation Time: 7 days

Download/Upload: 25 Mbps / 10 Mbps

Once-off Delivery Fee of R249

Uncapped fibre internet package
Save up 26% on Frogfoot
30 Mpbs Down / 2 Mbps Up
Save 33% on Frogfoot

Installation Time: 14 days

Download/Upload: 30 Mbps / 2 Mbps

Once-off Delivery Fee of R249

Uncapped fibre internet package
Save up to 21% on Vumatel
20 Mpbs Down / 5 Mbps Up
Save 21% on Vuma Fibre Core

Installation Time: 14 days

Download/Upload: 20 Mbps / 5 Mbps

Once-off Delivery Fee – R249

Uncapped Fibre Internet Package
Fibre Gaming Speeds You Want at the Price You Want
Get Fast Fibre Internet