Get The Best Fibre Deals in SA from
R399
Looking for the fibre deals in 2023? We've found providers of some of the top fibre deals in South Africa. The full list is provided in detail below.

Fibre Deals for 2023
Use the filters below to select the fibre deal that suits you. Narrow the list by choosing the price range and network as well as sorting the fibre deals table by speed up and down.
What are the benefits of fibre?
You might be thinking 'what are the benefits of fibre?' and what's all the fuss about. We've include 6 benefits of fibre connections below that are worth considering.
What are the Best Fibre Deals in 2023?
Whether you're working from home and want seamless connectivity, or you want the best fibre for gaming, we've put together our top pick of fibre deals for 2023.
How much speed do I need?
That really depends on what you're after. If all you need the Internet for is browsing emails, looking at social media, listening to music and occasional voice calls, then all you need is about 10 Mb per second, which is ample for about 3 to 4 connected devices.
Let's say you wanted to watch a 4K streaming video, and you're a slightly larger household with 4-5 connected devices with one of them watching 4K streaming at any particular time. In this case, you would be more advised to go with a 20 Mb per second line.
If there's more than one person watching 4K streaming videos at any point in time, with multiple people working from home on Teams and Zoom calls, then it's more likely that you'll need a more advanced connection – ideally around 40 to 50 Mb per second.
If you happen to be a large family that uses media streaming constantly, and you or the kids play high graphics-intensive video games while streaming 8K, as opposed to 4K, then you're more likely to need higher bandwidth. Here you're looking at 100 Mb per second and upwards.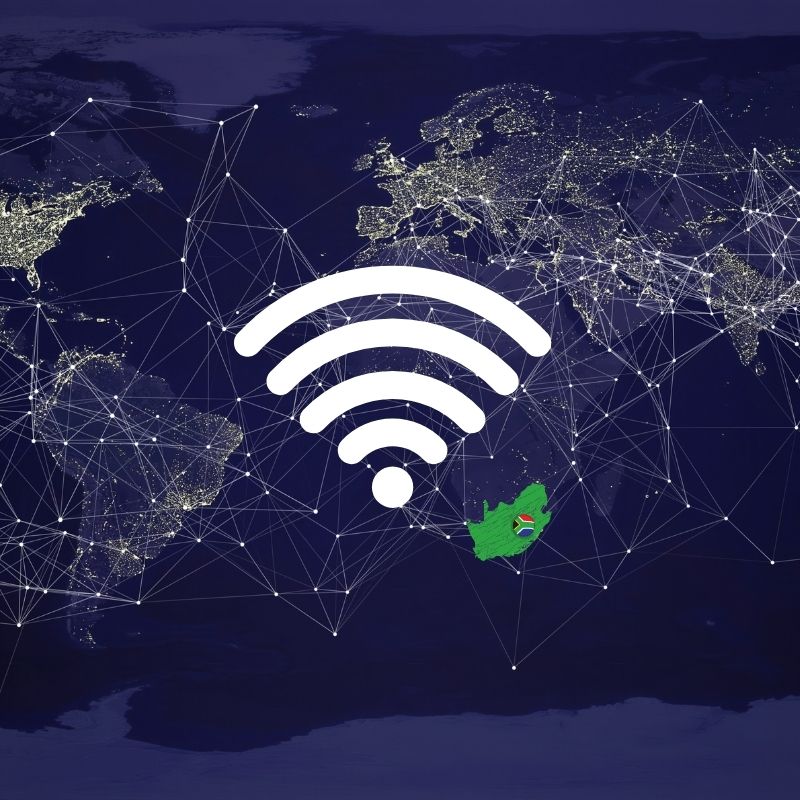 How quickly can I download a 5 GB high-definition movie?
5 GB high definition video is roughly the size of a DVD (considering that DVD holds around 4.7 GB of storage). A single-layer Blu-ray in comparison holds 25 gigabytes (GB).
So let's look at this from the perspective of the high-definition DVD. Using a 10 Mbps line you can download 5 GB in about 1 hour and 8 minutes. At 20 MB per second, it's half the time (around 36 minutes). Now let's ramp it up a bit. At 40 to 50 Mb per second, you can download that 5 Gb movie in 18 minutes, and 100 Mb per second takes just seven minutes. If 7 minutes is too slow for you, a 200 megabits connection will drop that download speed closer to 4 minutes. If you happen to be in the business of film editing, where a fast connection is essential, then you may want to discuss this option with your service provider. However, if you're an average consumer, working from home and streaming HD video, you are likely to need somewhere between 20 and 50 Mb per second.
What are the top 5 deals of 2023?
Here's a selection of what we consider to be the top fibre deals in 2023. These are selected from a range of ISPs including Webafrica, RSAWeb and Axcess as well as some of South Africa's top networks including Octotel, Openserve, Vuma and Frogfoot (Also see our Best Fibre ISPs of 2023 article). Note that the deals will continue to change, from time to time, so it's worth coming back to this page to check the latest deals. Also, before you start searching for deals, always check the fibre coverage map.
How to Start Searching for Fibre Deals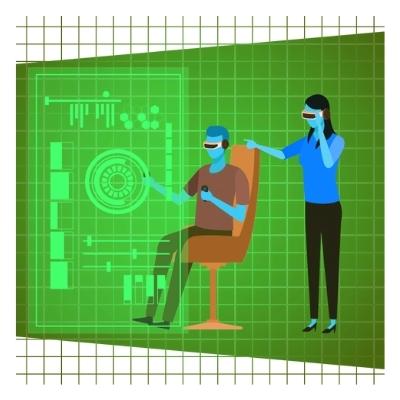 1. Run a Speed Test
Before you even consider getting fibre, it helps to know the speed of your current line. Fibre is incredibly fast. If you previously had an LTE or ADSL network you're likely to see a big jump in speed. You can measure that here.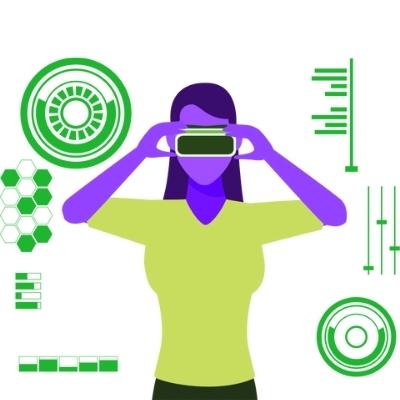 2. Start Your Search
There are a lot of fibre deals available. The best place to start searching for uninterrupted super-fast fibre is by searching for and comparing the options on comparison sites like this one.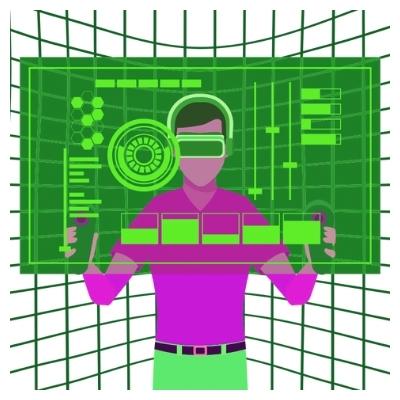 3. Compare Fibre Deals
Compare the fibre options available. There are lots to consider here including upload and download speed. For more information visit our FAQ's page.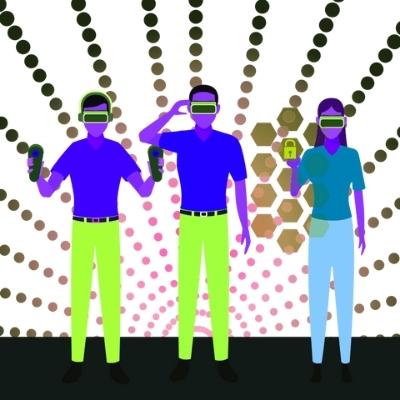 4. Get Connected
Once you've found a deal that works for you it's time to sit back and enjoy. From seamless streaming to uninterrupted connectivity on calls, you're going to see a whole lot of exciting changes.
Check whether you have fibre to your home in your area. You'll also be able to see fibre network suppliers for particular locations.
There are lots of Fibre Internet Service Providers to choose from. Once you know which networks are in your area, picking an ISP is the next step.
There are numerous fibre deals on offer. Review your chosen ISP to see which package deal best suits you. You'll need to consider the deals based on your budget and fibre bandwidth requirements.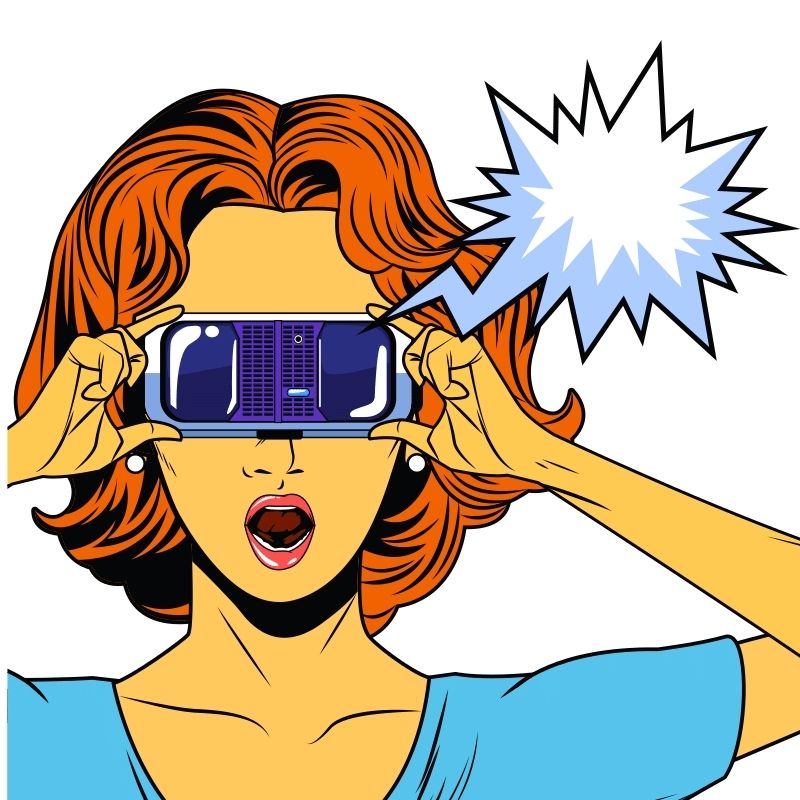 Start Local – Find Fibre in Your Area
When you're looking for fibre deals the first place to start is looking for fibre in your area by using one of the handy ISP fibre coverage maps. Doing this initial search saves you a huge amount of time by narrowing down the deals that are available to you. 
Top Fibre Deals for 2023
Whether you use your internet for gaming, streaming, or smart home services, finding a good connection is more important than ever. This month we've seen some fantastic fibre deals come onto the market. WebAfrica teamed up with Vuma to bring an amazing R399 per month deal for their 20 kbps upload and 10 kbps download package. For R639 you can get a symmetrical 50 kbps upload and 50 kbps download speed. This incredible shift in prices now makes fibre a really affordable option. Now is the time to buy!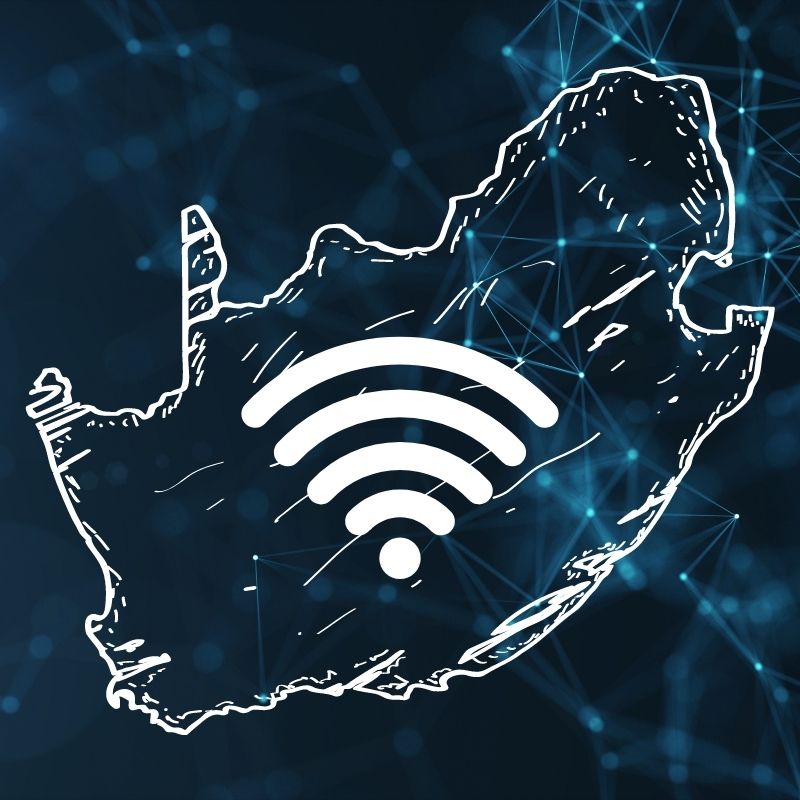 How Do Fibre Networks Work?
Fibre works by passing data at extremely high speed (literally the speed of light) through a fibre optic cable. This makes the download and upload speeds of data incredibly fast. The ability to send and receive data is made possible by cables that run great distances across land and under the sea. In fact most of the world's data is carried in these fibre optic cables. It's the reason why we can load a website, or stream video in South Africa from websites that are hosted around the world. Optical fibre cables are not new, but the extension of these networks and the introduction of fibre to the home is new.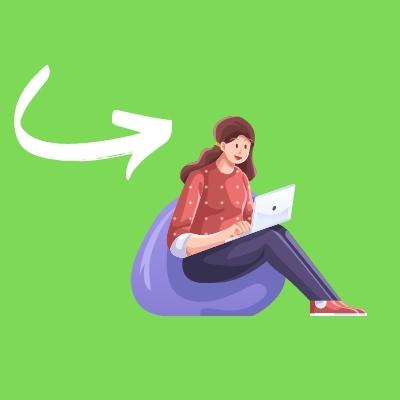 The Travel of Light Through Fibre Stands
Fibre connections are essentially light travelling through glass fibre strands. At first, it might be hard to imagine – how can information be carried at all through light? But here's how it works. Think of it as morse code – a series of long and short beeps – or if you like a torch flashing on and off in the dark as a pattern. Fibre cable communicates information in a similar way. The information is conveyed via pulses of light that are generated by tiny lasers known as light-emitting diodes (LEDs). At the centre of each fibre is a glass core – the tunnel or pathway in which the light travels.
Light typically travels in a straight line – so how does it get to the other side without the information being lost or damaged? Well, surrounding the core is a thick layer of glass which reflects light inward. That ensures that the signal isn't lost as it 'bounces' through the glass tube from one place to the other (see our article on jitter).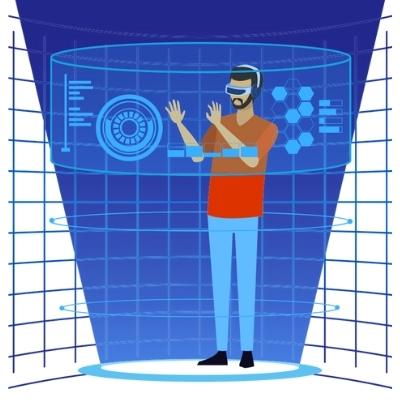 Who Benefits from Fibre Internet?
Fibre optic internet is beneficial for businesses of all sizes, but the biggest winners will be those that rely on cloud computing, massive data sets, or server-based data storage. Using Voice over Internet Protocol (VoIP) over a fibre optic network gives your business an edge by giving you a more reliable means of communicating with clients and staff.
Switching to Fibre Broadband will bring you several improvements.
✔ Enhanced download speeds – fibre's high Mbps, downloading huge files from the web or a server will be significantly quicker. With fibre, you can quickly download and upload files without any lag.
✔ Consistent Bandwidth – Bandwidth is essential for organisations that depend on several users using the internet simultaneously, whether for downloading huge files or taking part in a Voice over IP (VoIP) conference call. The bandwidth of fibre is substantially higher and can easily accommodate the activities of your business. Parallel, high-speed execution of SIP trunking, cloud applications, video streaming, and web conferencing is feasible.
✔ VOIP Calls, Teams and Zoom Meetings – Conference call latency and quality have been considerably improved. Fibre's low latency means you can count on crystal-clear video and audio during business meetings, which in turn facilitates more productive cooperation and individual options like working from home and other forms of flexible work.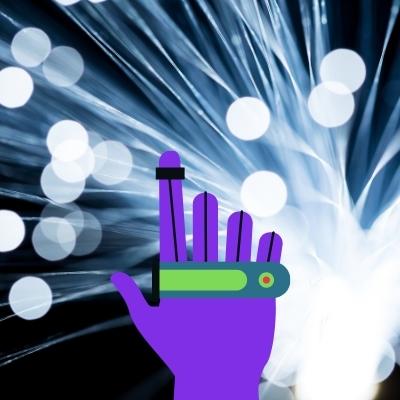 How Thin is Fibre Optical Cable?
Looking a little deeper into how fibre works, let's focus on the composition of fibre. Optical fibre cable is actually made of thousands of fibre strands. Each fibre strand is around 8 microns in diameter. That's around 10 times thinner than a human hair. A human hair is around 70 microns, with 20 microns give or take depending on the thickness. At around 40 microns you start to hit the threshold of what is visible with the naked eye. Beyond that threshold are things like white blood cells (25 micros) and red blood cells (8 microns). So suffice it to say, these fibre strands are really, really, really small. To protect them, each delicate glass strand is surrounded by a plastic coating which adds to the overall thickness of the fibre strand.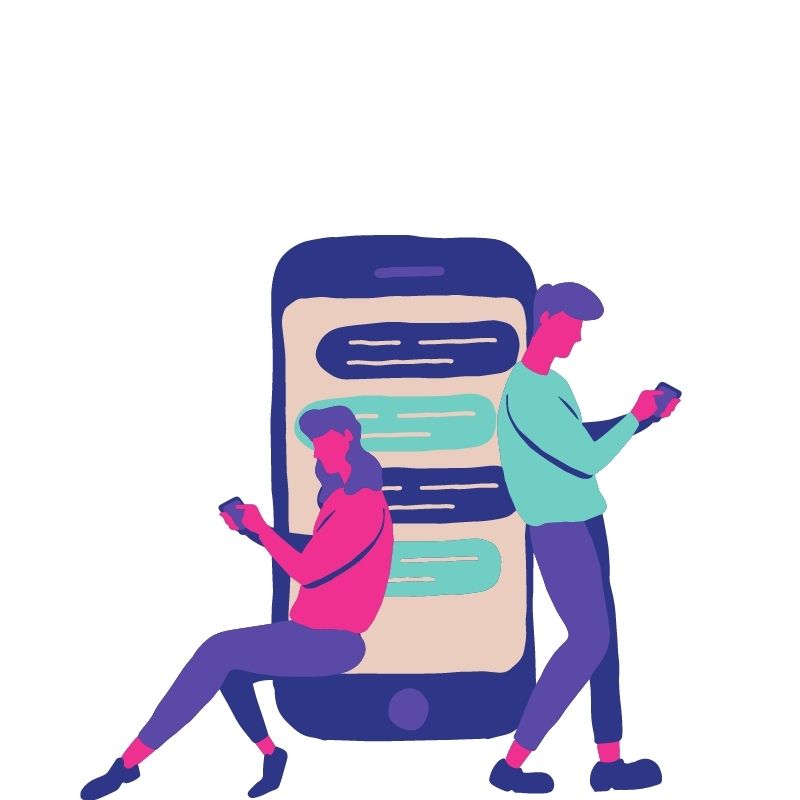 Why Should Companies Upgrade to Fibre?
With fibre broadband, businesses can experience unparalleled download speeds and uninterrupted connectivity. Listed below are a few advantages of fibre optic broadband:
✔ Fibre is more dependable – Fibre Optic Broadband is more dependable than ADSL internet service. The cables used by this service are sturdier than those used by standard copper lines, therefore service shouldn't fluctuate too much in stormy conditions. Since these materials require less maintenance, you may end up saving money in the long term.
✔ Fibre is much faster – Fibre optic broadband, which is far quicker than ADSL, is highly recommended for businesses that rely heavily on the internet. Since data is sent via light, fibre optics has the potential to be 50 times faster than ADSL. Download speeds of up to 200 Mbps are possible with Fibre.
✔ Fibre is great for hybrid working – Large companies that rely heavily on the internet may find that fibre optic broadband is the best solution. Since Fibre Optic permits simultaneous download and upload, it provides stable speeds, making it ideal for tasks like backing up large files to the cloud or engaging in long-distance video chats.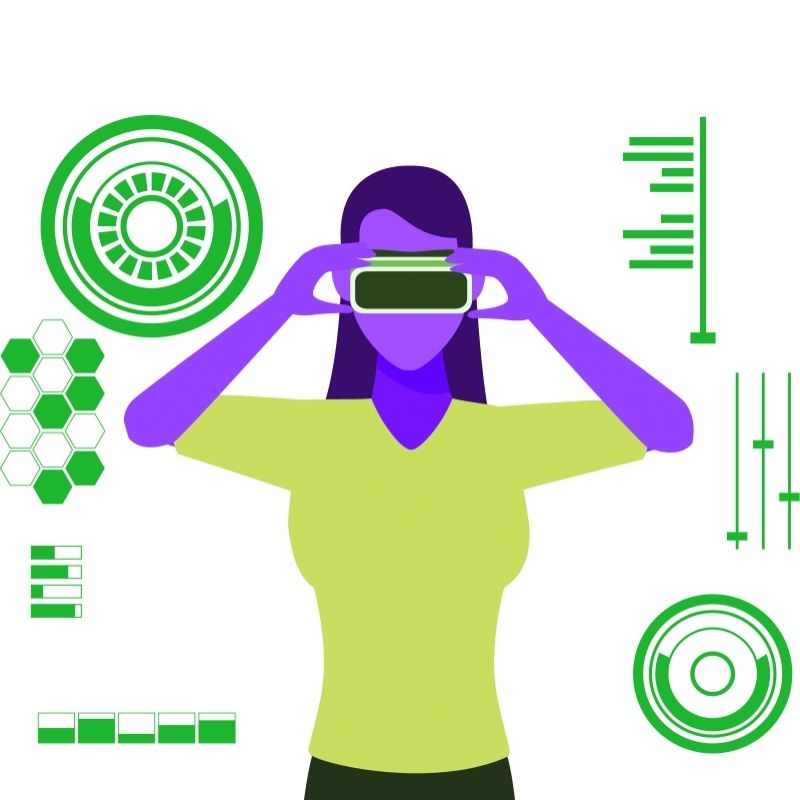 What Plan Is Right For You?
5GB HD Movie Download - 1 hr 8 min
5 GB HD Movie Download - 36 minutes
5 GB HD Movie Download - 18 minutes
5 GB HD Movie Download - 7 minutes
Why Switch To Fibre?
There are many good reasons to switch to fibre, but here's a few.
Whether you're a fan of racing games or shoot 'em ups – from Xbox to SA Gamer Fibre is the best way to experience your favourite game platforms with minimal lag times.
Enjoy speeds that making using streaming services easy. Streaming with Netflix, Showmax, Amazon Prime, Google Play Movies, DSTV Now and iTune Movies etc won't be a problem with a good Fibre connection. That goes for music or online gaming or whatever else you find useful with a good internet connection. Say goodbye to slow load speeds!
Fibre is still being installed across the country, however, it is now available in all the provinces in South Africa with new locations being added all the time. To check if you can get Fibre you can click on the check coverage button above.
Get The Speeds You Want at the Price You Want
Get Fast Fibre Internet