Afrihost Vuma Fibre Packages 2023
Afrihost – in alliance with Vuma – offers an array of high-speed fibre packages designed to cater to diverse clientele. With a focus on delivering exceptional online experiences, Vuma combines cutting-edge technology and unparalleled customer service to provide lightning-fast and dependable internet connections.

Afrihost Vuma Fibre Packages and Deals
Collaborating closely with Vumatel, Afrihost offers tailor-made fibre packages that begin with an accessible 25 Mbps ⬇ 25 Mbps ⬆ plan at R527.00 per month, designed to address basic internet requirements. For those who seek quicker connections, the 50 Mbps ⬇ 50 Mbps ⬆ option is provided at R727.00 per month, while the 100 Mbps ⬇ 100 Mbps ⬆ package is available for R927.00 per month.
Catering to individuals and businesses with greater bandwidth demands, the 200 Mbps ⬇ 200 Mbps ⬆ plan is offered at R997.00 per month. The 500 Mbps ⬇ 200 Mbps ⬆ package, priced at R1197.00 per month, is perfect for users with high internet consumption. Lastly, the unrivaled 1000 Mbps ⬇ 250 Mbps ⬆ package delivers unparalleled speeds for a seamless online experience at R1497.00 per month.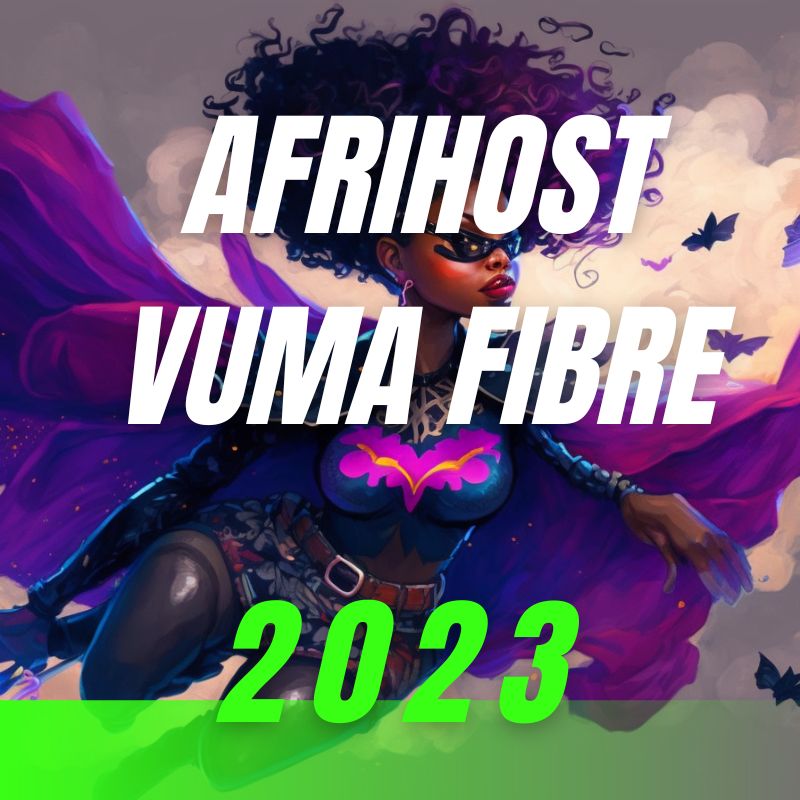 Not Getting the Speed You Want?
Check out these great fibre deals to boost the speed of your internet connection.
You Might Also Be Interested In…
Get The Speeds You Want at the Price You Want
Get Fast Fibre Internet