Afrihost DNATel Fibre Packages 2023
A comprehensive list of Afrihost's DNATel fibre deals and packages, catering to the needs of both light and heavy users with the option to compare deals. 

Afrihost DNATel Fibre Packages to Compare
Afrihost DNATel Fibre Packages 2023 come in a variety of high-speed internet plans tailored to meet the diverse needs of consumers. The DNATel plans boast impressive speeds, ranging from 10 Mbps for both downloads and uploads (so-called systematical downloads) to lightning-fast 500 Mbps for individuals, and large households requiring high-performance connectivity such as gaming and video streaming in ultra HD. The packages cater to a broad spectrum of budgets, making it convenient for customers to find an option that suits their financial capabilities.
Starting at an affordable R597.00 per month for the 10 Mbps ⬇ 10 Mbps ⬆ plan, Afrihost DNATel Fibre ensures a seamless internet experience for all users. As the plans progress, customers can opt for higher-speed packages, such as 30 Mbps ⬇ 30 Mbps ⬆ for R627.00/month, 50 Mbps ⬇ 50 Mbps ⬆ for R747.00/month, or 100 Mbps ⬇ 100 Mbps ⬆ for R897.00/month. For those in need of ultra-fast connectivity (and we mean super-quick), there's a 200 Mbps ⬇ 200 Mbps ⬆ symmetrical package is available at R1047.00/month, and the top-of-the-pack 500 Mbps ⬇ 500 Mbps ⬆ plan priced at R1347.00/month. With such diverse fibre offerings, you're not going to be left out of the game. Afrihost DNATel Fibre Packages 2023 ensure a tailored solution for every customer's unique requirements.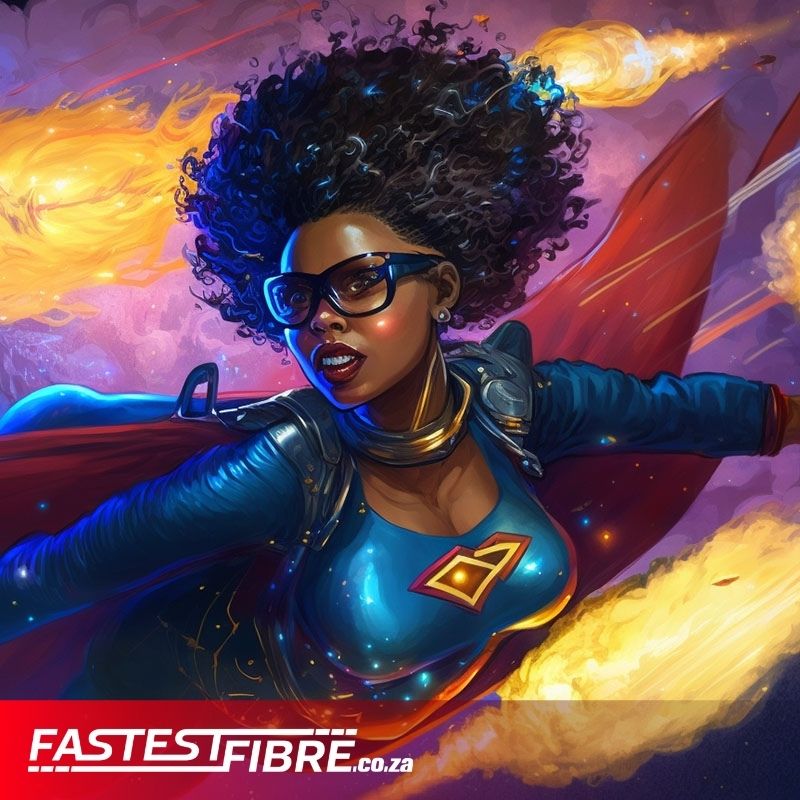 Not Getting the Speed You Want?
Check out these great fibre deals to boost the speed of your internet connection.
Get The Speeds You Want at the Price You Want
Get Fast Fibre Internet