Afrihost Thinkspeed Fibre Packages 2023
A comprehensive list of Afrihost's Openserve fibre deals and packages, catering to the needs of both light and heavy users with the option to compare deals. 

Afrihost Thinkspeed Fibre Packages and Comparisons
Afrihost, a renowned internet service provider, partners with Think Speed Fibre to offer an extensive range of fibre packages for 2023. Think Speed Fibre, a high-quality network provider, focuses on delivering reliable and fast internet services to meet the diverse needs of users.
Starting with the budget-friendly 30 Mbps ⬇ 30 Mbps ⬆ package for R697.00 per month, Afrihost Think Speed Fibre ensures affordable options for casual internet users. Customers seeking increased speeds can opt for the 50 Mbps ⬇ 50 Mbps ⬆ plan at R899.00 per month or the impressive 100 Mbps ⬇ 100 Mbps ⬆ package for R999.00 per month.
For those who require advanced connectivity, the 200 Mbps ⬇ 200 Mbps ⬆ plan is available at R1217.00 per month. And for users with demanding internet needs, the ultra-fast 500 Mbps ⬇ 500 Mbps ⬆ package is offered at R1417.00 per month. With a variety of plans tailored to accommodate various requirements and budgets, Afrihost Think Speed Fibre packages for 2023 ensure a personalised internet experience for each user.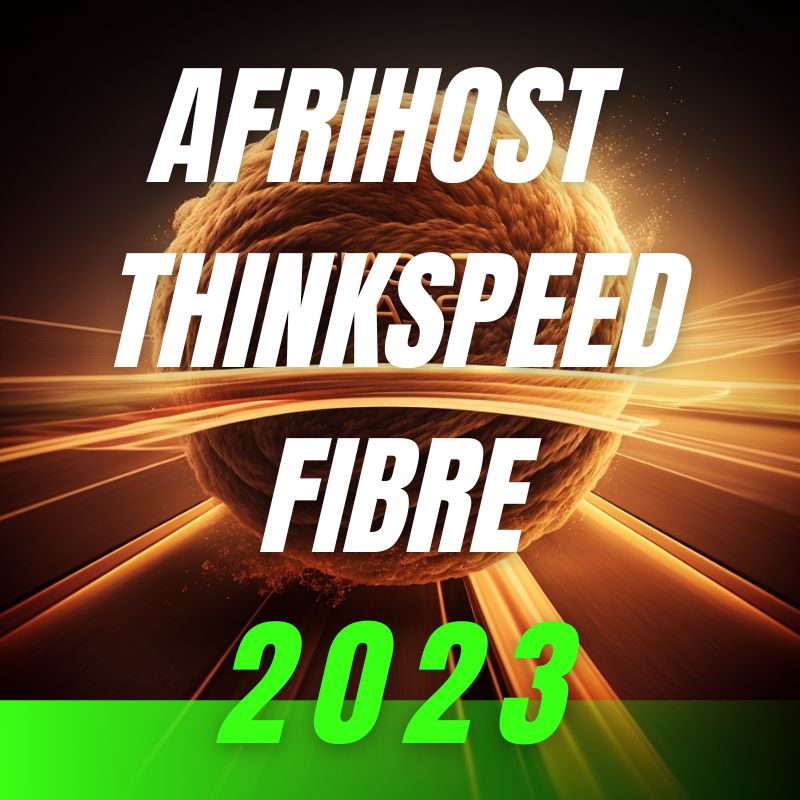 Not Getting the Speed You Want?
Check out these great fibre deals to boost the speed of your internet connection.
Get The Speeds You Want at the Price You Want
Get Fast Fibre Internet