Afrihost Lighstruck Fibre Packages 2023
A comprehensive list of Afrihost's Lightstruck fibre deals and packages, catering to the needs of both light and heavy users with the option to compare deals. 

Afrihost Lightstruck Fibre Packages and Deals
In 2023, Afrihost, a leading internet service provider, collaborates with Lightstruck Fibre to offer a range of high-speed fibre packages to cater to diverse user needs. Lightstruck Fibre is focused on delivering fast and reliable internet connections for a smooth online experience.
The Afrihost Lightstruck Fibre packages start with a 20 Mbps ⬇ 20 Mbps ⬆ plan for R777.00 per month, perfect for basic internet usage. For users needing faster connections, there's the 50 Mbps ⬇ 50 Mbps ⬆ option at R1047.00 per month and the 100 Mbps ⬇ 100 Mbps ⬆ package for R1147.00 per month.
For those seeking higher bandwidth, the 200 Mbps ⬇ 200 Mbps ⬆ plan is available at R1297.00 per month. The 500 Mbps ⬇ 500 Mbps ⬆ package offers superior performance for R1547.00 per month. Lastly, the ultra-fast 1000 Mbps ⬇ 100 Mbps ⬆ plan is designed for heavy internet users and costs R1997.00 per month.
Afrihost Lightstruck Fibre aims to provide top-notch internet services for customers in 2023 with a variety of fibre packages tailored to different needs and budgets.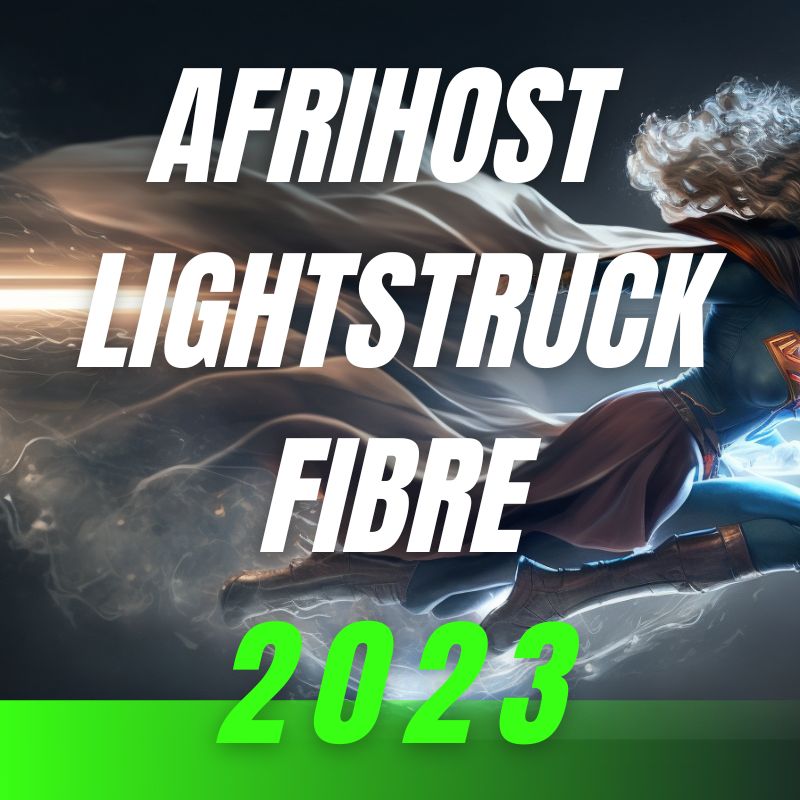 Not Getting the Speed You Want?
Check out these great fibre deals to boost the speed of your internet connection.
Get The Speeds You Want at the Price You Want
Get Fast Fibre Internet