Afrihost Link Layer Fibre Packages 2023
A comprehensive list of Afrihost's Link Layer fibre deals and packages, catering to the needs of both light and heavy users with the option to compare deals. 

Afrihost Link Layer Fibre Packages and Deals
In 2023, Afrihost, one of SA's leading internet service providers, has teamed up with LinkLayer to offer a diverse range of high-speed fibre packages. LinkLayer is dedicated to providing fast and reliable internet connections, ensuring a seamless online experience for its users.
Afrihost LinkLayer fibre packages begin with at 25 Mbps ⬇ 25 Mbps ⬆ plan for R727.00 per month, which is certainly not the cheapest provider overall but decent starting package nonetheless. Users looking for faster speeds can choose the 50 Mbps ⬇ 50 Mbps ⬆ option at R877.00 per month or the 100 Mbps ⬇ 100 Mbps ⬆ package for R1047.00 per month.
If you're seeking even higher connectivity, the 200 Mbps ⬇ 200 Mbps ⬆ plan is available at R1197.00 per month. The 300 Mbps ⬇ 300 Mbps ⬆ package offers enhanced performance for R1347.00 per month. Finally, the ultra-fast 1000 Mbps ⬇ 1000 Mbps ⬆ plan is designed for heavy internet users and is available for R1547.00 per month.
With an array of fibre packages tailored to various user needs and budgets, Afrihost LinkLayer strives to deliver exceptional internet services to its customers in 2023.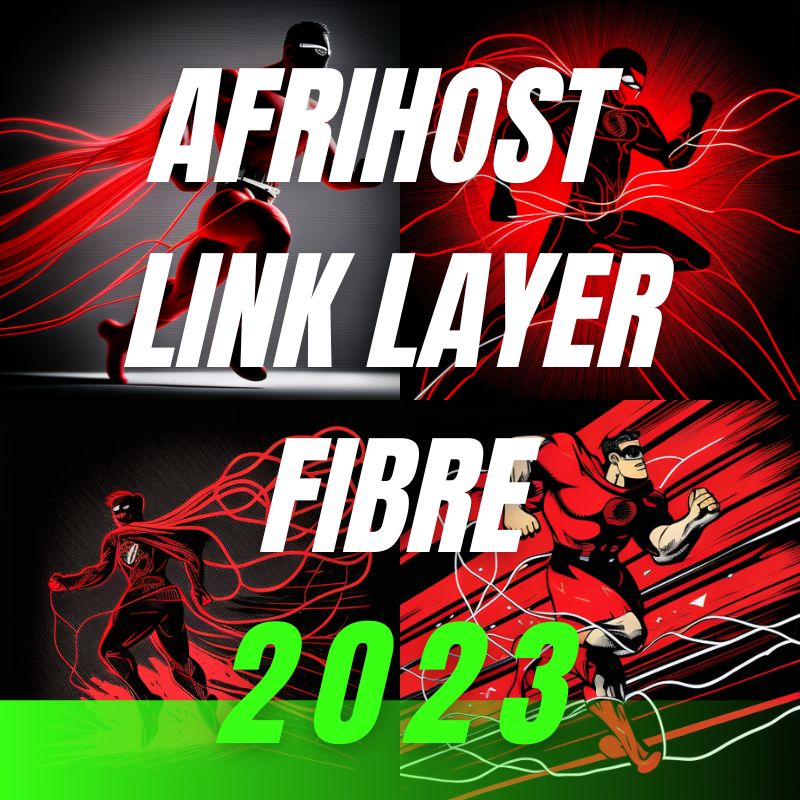 Not Getting the Speed You Want?
Check out these great fibre deals to boost the speed of your internet connection.
Get The Speeds You Want at the Price You Want
Get Fast Fibre Internet